Japanese Automatic Movement vs Swiss Automatic Movement
As the heart and brain of our time keeping devices, watch movement is undoubtedly the most important part of our watches. The watch simply can't work without this. They may be mechanical or through a combination of mechanical and electronic parts. Back in the day, many movements were mechanical and were quickly repaired by watchmakers with spare parts easily available. However, automatic watches with electronic movements quickly gained market. Watch movements are usually incredibly small, can fit in any watch and are often delicate. There are standard watch movements that have been manufactured by specialized companies. Most watch makers use these standardized movements and do not make their own. Swiss and Japanese movements are undoubtedly the top standardized models available. When you open any watch and take a keen look, you will discover either a Japanese or Swiss watch movement. It could be hard to tell them apart especially in the extreme ends; low-grade and high end.
Swiss Movements
ETA is the largest Swiss company among others i.e. Rotunda, FE ISA. For all of them, identification is by markings at the back of the watch or by watch Movement Company. If this is not possible, there is an alternative that involves the bridge. It is unique to every watch just like fingerprints to each human being. This `bridge' is found on the dial.
In general, a Swiss movement consists of 3 letters C.T.A. this is usually followed by a number combination, which is the reference number. There is often a glassy red dot at the point the pivot of the wheel goes through called the level. The watch movement may vary depending on if the watch has a seconds hand or calendar window, or how thick the dial is. A watch with a calendar window is often located a 3 o'clock, 4 o'clock, and 6'oclock. This movement can be used to determine the work ability of the calendar wheel, coil, circuit or both during repair.
Japanese Movements
Seiko and Citizen are one of the largest watch companies in the world. They are also the best examples of companies using Japanese movements. These movements were originally invented and created by Japanese companies and are further classified to Hattori and Miyota movements. Hattori movements are often interchangeable and are used by Seiko. Citizen, on the other hand, uses Miyota 8215 movements. This consists of a jewel three hand with date movement, unidirectional winding system, an accuracy of -20 to +40 seconds a day and a minimum power reserve of 40 hours. Its diameter is 25mm with 5.67mm thickness, and sects* at six-half cycles per second.
Apart from Seiko and Citizen, most Asian watches are said to use this movement, combining them both.
Identification in Japanese movements is often on the back of the watch or even in the bottom of the dial. They can also be identified in the movement, for example, VX42, V810, etc. and SR12, 6L12* for citizen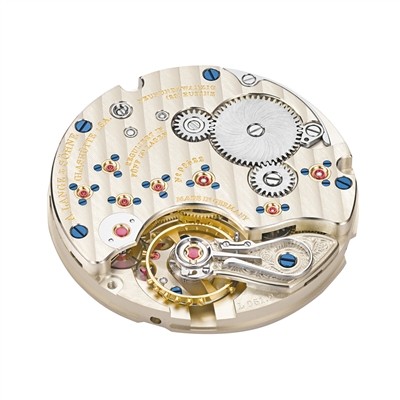 Similarities
· Both watches are above average since traditional ones were always 2.5 HZ (18000BPH)
· Both Japanese and Swiss use synthetic rubies in their movements. They both have the jewels used to reduce wear and tear on moving parts.
· The Swiss and Japanese movements are above average regarding the jewel number, with both well above 17.
· The movements are all automatic. They utilize a winding rotor so that the main spring can be powered.
· Both are well equipped with innovative and powerful features.
· The movements offer incredible shock resistance.
Differences
· Swiss movements are significantly more expensive than Japanese ones. Basic Swiss ones could range up to $200 per movement while the Japanese can be purchased for under 100 dollars
· The Miyota (Japanese) is available with 21 jewels beats at 21600 BPH, six beats per second while the ETA (Swiss) with 25 jewel movement has 28800 beat per hour or 8 per second
· In case you inspect the movements or buy an open heart watch, you will notice the ETA (Swiss) has high polish mechanics and gold plating which the Japanese movement does not have
· The ETA (Swiss) movements have 25 jewels while Miyota (Japanese) has 21 jewels
· Automatic movements usually have a power reserve built in. The Swiss ETA comes with 40 hours reserve while their Japanese counterparts have 45 hours. In addition, the Swiss movement requires less wrist time per day to keep going. This is because their rotor does not use ball bearings, hence more efficient winding of the watch.
· When it comes to shock resistance, Swiss movement uses Inacbloc. This works by allowing jewels to float when bumping occurs. In Japanese, such is called the Parashock.
· The Swiss movement does not stop for moments at a time because of wrist movements unlike the drive in Japanese movements i.e. Miyota in the 8215.
CfeddjdContact Us