Developing New Model Watch
Our R&D department is specializing in develop customers' brand watch and also our company own brand watch. We not only just sell the popular styles on market (popular style only can last a while, not forever), but also our R&D workers will continuously research new or popular style watch for our customers to develop their brand images and brand value.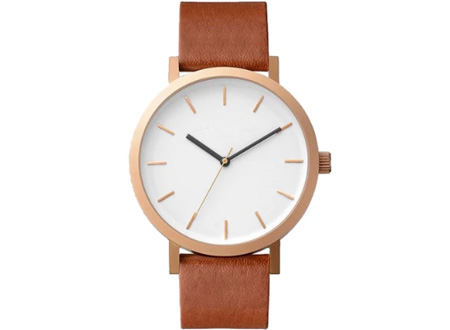 Classic Unique Japan Japanese Movement Stainless Steel Brand Logo Leather Quartz Men Watch
This oem minimalist watch is very popular young fashion boys and girls. We use 316L stainless steel which is the highest quality materials to make the case. The case effect can be polished, brushed and sandblast. After the process of the IP plating, the case color can be rose gold, gold, black and gunmetal. We also use high quality top layer China cow genuine leather to make the watch strap.
Minimalist Private Label Oem Odm
Custom Logo Wrist Watch

This custom classic watch is a unisex style, it suitable for men and women. This watch dial has sophisticated, classy and simple design with exceptional attention to detail which will enhance any style. For the manufacturer of all accessible components of its steel watches, we has selected a very high quality stainless steel from 316L family. The advantages of this steel are its high corrosion resistance and excellent durability.

view more
We Ya Kang Watch Company will insist on business philosophy of "trustworthiness, profession, zeal", business enterprise spirit of "solidarity, realism, innovation", and take "obtaining utmost profits value for customers"as our service premise. We will go through our great effort to hold hands with social public friends and create brilliancy together. Your trust is the biggest support to our work. As long as 1% cooperation chance, we will pay 100% efforts for you.
With us, your money will be safe, your products will be high quality.
Get Insider Information About Exclusive Offers, Events And More!